XPOWER FC-300 Professional Grade Air Circulator Utility Fan is the ideal Heavy Duty fan for any application that requires a large volume of air movement to assist in rapid drying or ventilating. The 1/4 horsepower FC-300 comes ETL / CETL safety certified paired with advanced manufacturing technology that includes XPOWER's 4-speed operating switch for maximized airflow control over the 2100 CFM output, 3-hour Set-N-Forget timer, a durable housing design, and a rugged rack / stand for 360 degree rotational angle. This multi-purpose fan only draws 1 Amps and is equipped with advanced air fin guide technology to efficiently provide the multidirectional air movement required in your application. A 10 foot Heavy-Duty Wrap-Around-Cord Design and Grab-N-Go Handle, make transporting the FC-300 a breeze. With the lightweight and compact injection molded housing, the FC-300 can be stacked up to 5 units high for easy storage and transportation.
FC-300 Features:
Producing a large volume of air movement to assist in rapid drying or ventilating
Maximized energy efficiency with a rated 2100 CFM while only drawing 1 Amps
Durable housing with heavy duty 10 foot Wrap-Around Cord Design
Unique grill design provides focused airflow upwards to 100 Feet
Stackable up to 5 units high for easy storage and transportation
4-speed operating switch with a 3-hour Set-N-Forget Timer
Rack / Stand Included for 360 degree directional airflow
Fully assembled, low maintenance and easy operation
Easy portability with Grab-N-Go Handle
Manufacturer's 1-year limited warranty
ETL / CETL safety certified

MULTI-DIRECTIONAL AIRFLOW

360 Degree Directional Airflow
3-Hour Set-N-Forget Timer
4-Speed Control
Rack Included
Rugged Housin Built To Last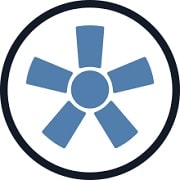 PERFORMANCE
XPOWER FC-300 features a ¼ Horsepower motor that only draws 1 Amps &
produces 2100 CFM. A 4-speed switch with specialized grill ensures rapid, efficient, and continuous operation.
DEEP-PITCHED BLADE DESIGN TECHNOLOGY
The FC Series Pro Air Circulator Line creates
a spiral airflow effect which produces highly focused air upwards to 120ft across an enclosed space. Hence, promoting whole room air circulation
with intelligent directional airflow.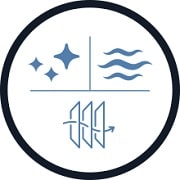 MULTIPURPOSE
XPOWER FC Series is designed to be used in many applications where a high volume of air is needed such as indoor air circulation, moisture removal, ventilation, and more. (Add all-season usage)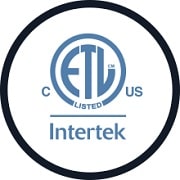 BUILT TO LAST
XPOWER's product standards outlast many of our counterparts in quality, performance and safety certifications. We manufacture and test our products in-house to guarantee only optimum product quality.